NEVER, EVER FEED THEM AFTER MIDNIGHT
Based on the characters from the 1984 cult classic, Gremlins, each collectible comes with a little added flair. From Jigsaw to Pennywise, Gizmo's costumes are quality and to the nines.
Whether you're the world's biggest horror movie fanatic or just decorating for Halloween 2021, these Gremlin replicas are the perfect fit for your Haunted House. 
UNIQUE DESIGN
Modeled after the classic horror movie, Gremlins, these Gizmo replicas dress up in costume as their favorite horror movie characters!
Each detail in the costumes and collectibles is faithful to each movie it was inspired by.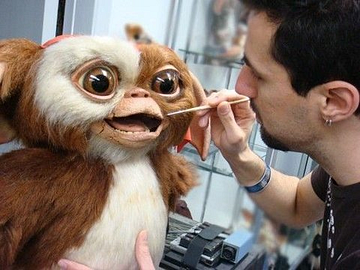 HIGH-QUALITY MATERIALS
Made with high-quality textiles, each puppet's realistic hair and eyes make them look as close to the real thing as possible!
Each individual piece is carefully handcrafted by our team of creators to make the highest-quality collectible just for our patrons.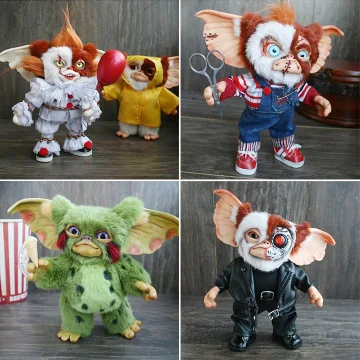 SPECIFICATIONS
Size: 20cm  /  7.85in