It's time to stop the rough choke-like pulling and make your relationship with your dog more personal & special! 
Our Harness comes in multiple colors & sizes to accommodate all breeds.
Comfortable, safe & secure for everyday use.

Straps On In Just 3 Seconds
Our Harness features an easy on/off design that your dog won't back out of.
It makes for hassle-free wears and comes complete with a sturdy metal leash attachment.
Being a no-pull harness, it drastically reduces those annoying pulls your dog tends to do all while distributing the pressure evenly along the body to give you more control.
Comes with a built-in reflective strap at the front to keep you and your fur baby safe during evening walks. 
Made of breathable materials allowing them to comfortably run in. It's the perfect essential for everyday use!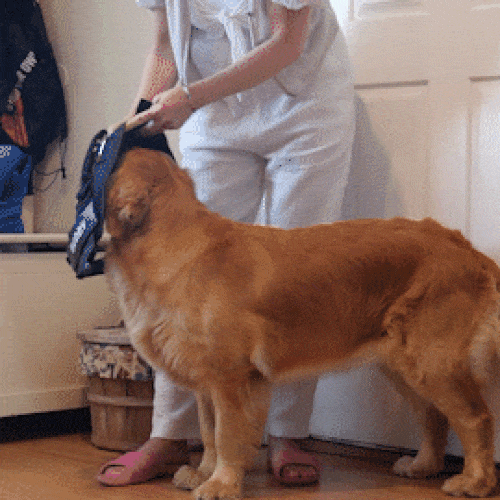 Along with the "BUDDY" text on the harness, you can choose from 6 colors & 6 sizes.
It's suitable for all types of dogs, ranging from small breeds weighing 5 lbs (2 kg) to larger breeds of 150 lbs (68 kg).