Engraved Fork – Best Funny Gift For Loved One
🌲 Christmas Pre Sale 50% Off 🌲
The Fork is a hilarious gag gift that will make everyone laugh 🤣 and remember you every time they eat🍝
Buy 3 get free shipping
Buy more Save more
99% of people bought two and more.
Cute vintage, hand-stamped, fork!
I stamped the "I Forking Love You" along with a heart onto each fork! What a fun way to surprise your loved one with a bit of humor. 🙂
This High-quality stainless steel fork engraved as "I forking love you". Our packaging is highly pleasing in design, ready to be sent as a gift, and sturdy enough to be shipped anywhere in the world.
BENEFITS
This stainless steel fork, heavy-duty and durable. Great for everyday use, hotel, restaurant, entertaining, holiday meal and more
Made of premium high-quality stainless steel which ensures your health, Rust-resistant, sturdy and durable for years to come
Clean and classy looking, smooth surface and mirror polish makes these forks always keep shining, Modern silverware would match well with your existing cutlery and elevate your everyday meals into a fine dining experience
These dinner forks have a nice weight and length, Not too heavy, not too light, Well balanced, and comfortable to hold
Each fork comes with an exquisite packaging box.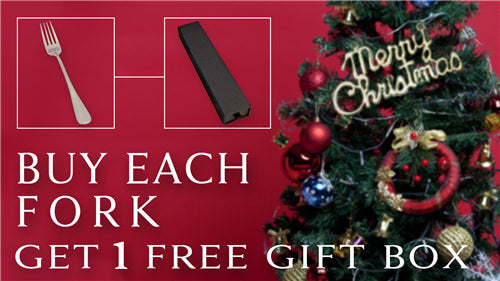 FEATURES
Product Dimension: 8″ L x 0.9″ H x 1″ W
Crafted from Quality Stainless Steel, Strong and Durable
Classic Design and Elegant Shine
Polished Mirror Finish
Medium Weight
Rust and Tarnish Resistant
Dishwasher Safe
Comfortable to Hold
PACKAGE INCLUDES
1 x Engraved Fork