AS A GIFT FOR YOUR LOVED ONES, THIS LIMITED STOCK FULL HEAD SKULL MASK/HELMET WITH MOVABLE JAW WILL BE PERFECT!
💀Complete your look at your Halloween party with this realistic full-head mask.
This Human Skull Mask is a great gothic gift for friends!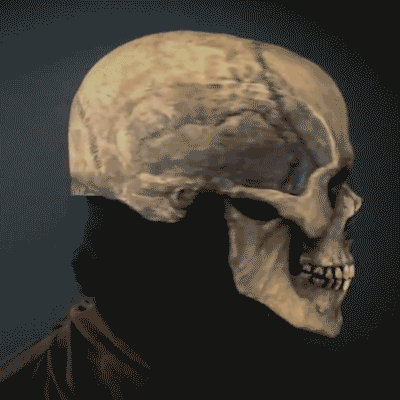 This is the absolute latest mask! Halloween Season is coming!
You don't have to die to become part of the undead! We've dug up the fresh remains of some poor soul to create the most unreal, unliving Halloween mask you've ever seen!
Cheap is not good quality! unisex! 💀Suitable for any clothing. Made of high-quality latex, it is durable and very comfortable.
Our original product! If there is a pirated version, we must take legal action!
This is the absolute latest mask!
✅ Gender: Unisex
✅ Material: High-Quality silica gel ,fiber, Oil paints
✅ Package included: 1 x Full head skull mask/helmet
Each of our Masks is made by hand! 
Bring it to enjoy the most primitive carnival!
😈SPECIFICATIONS😈
Gender: Unisex
Dimensions:9 inches long. 7-inch depth.6,1 inches wide.
Material: High-Quality Glass Fiber, High-quality latex, Oil paints
Package included:1 x Full head skull mask/helmet

NOTE
Depending on the shape and size of the head, the mask sits in different ways.
. If the cheekbones are wider than 14 cm/5.51 inches, there is a risk that the details of the jaw mechanism will press on the face.
If the head is longer than 24 cm/9.45 inch, the mask will not be able to wear! Be careful when measuring your face.
Hard Latex will be more flexible, Soft Latex will be more comfortable.
With Latex material, Please put it in an open place for a period of time before wear it.
🎃 FEEDBACK 🎃
The skull mask is really cool! Finished a very good work of my cosplay, it is very light and looks very durable, I really like it, and I also like to communicate with the seller.
Absolutely stunning clean actors and incredible details. I am very happy.